Process knowledge and efficient data use are key to energy efficiency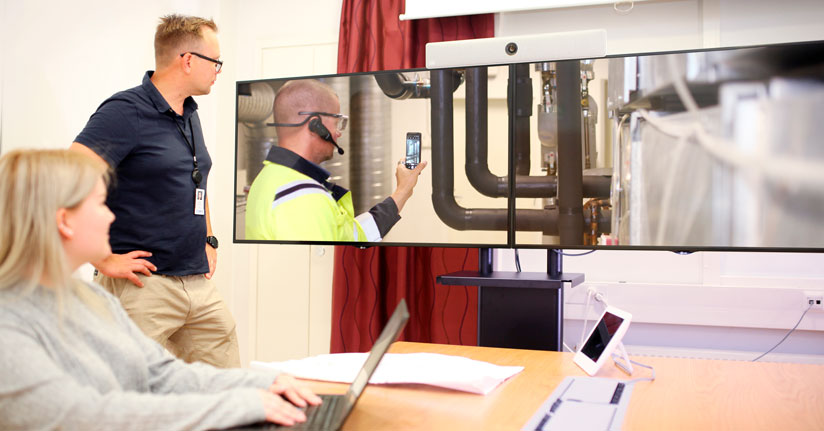 Industry processes traditionally generate a lot of data, but from an energy-efficiency point of view, it may not be relevant data or the right kind of data.
Energy use does not always impact production, so even significant shortcomings in energy efficiency do not necessarily disrupt the core process at a manufacturing plant. Energy guzzlers are easily missed.
How to improve energy efficiency at a production mill
Two things are needed to improve energy efficiency: the right data and expertise in both processes and data handling.
Elomatic offers expertise in both areas. Elomatic combines its measurements with the customer's data to help the customer make their energy use more efficient. Jukka Summanen, Leading Expert and Development Manager at Elomatic describes the challenges of data use:
The customer may have collected a lot of data but is not sure how to make the best use of it. Usually, the data needs to be cleansed and sorted to really make it useful. Process knowledge is key to sensible and reliable data analysis. Without process knowledge, data is useless."
Handling energy data is a broader process than handling process data
Process data is often handled from the point of view of production, to improve production efficiency or by investigating an individual problem and its root causes. When energy data is analyzed, the data mass is often larger and it is monitored over a longer time, for example, a year. The data can be analyzed against other variables, such as weather changes. Energy data analysis also makes use of statistical and range analyses.
One important measure is energy balance, which reveals how much energy enters the plant, how it is consumed, and how much energy leaves the plant unutilized.

Unlock the power of Wedge for industrial data analytics
The benefits of energy efficiency
Simple discoveries often result in significant savings. Proper data analysis can help track devices that are on for no reason, oscillating process controls, or malfunctioning heat transfer devices, for example.
Refining energy consumption data into information about specific types of consumption helps track and develop energy efficiency from a type-specific viewpoint. This makes it possible to obtain product or batch-specific information about environmental effects, which creates a premise for setting carbon neutrality goals.
In the future, it will be easier to predict status and efficiency in production, but this requires that the right data is collected and analyzed with competence.
Using the right tool increases efficiency significantly
An efficient and easy-to-use data analytics system makes process analysis easier and produces better-quality analyses. It enables companies to make changes that improve energy efficiency based on knowledge, not guesswork.
The tool of choice for Elomatic is Wedge, Trimble's process diagnostics tool.
Team Leader for Efficiency Solutions at Elomatic, Jussi Jääskeläinen, explains why:
If we could go by trends alone, we would not need Wedge, but in our line of work it is essential that we can sort data by a specific quality or time period. What is more, it is quick; you can do it with one click. Other products cannot do that."
The stages of improving energy efficiency
This is how you can improve energy efficiency in your own company:
Make sure you are measuring the right things
Monitor the measurements and energy balance over a long time period, such as a year
Cleanse and sort the collected data, and analyze the results
Use the data to establish monitoring for significant energy consumers, with target values
React to anomalies, make the required plans and execute them
---
Want more insights?
Our sales team is full of data analysis experts ready to help you. Learn more about Wedge industrial data analytics tool.