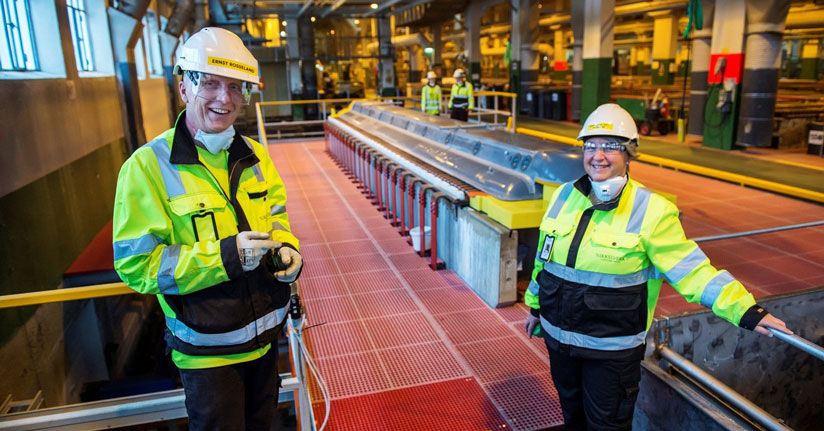 Glencore Nikkelverk, one of the largest nickel refineries in the western world, has selected Trimble's Wedge industrial data analytics system to improve its process plant performance. 
"Nikkelverk refinery has a high automation level and modern process information system and we are continuously generating a lot of valuable process data.  Integrating Wedge to our plant systems opens a new era of process optimization, troubleshooting disturbances, and development. This certainly represents a great example of our ongoing digitalization efforts," said Kai Johansen, Chief Information Officer at Glencore Nikkelverk.
Wedge is powerful data-mining software that provides users with tools to visualize process and quality data, cleanse the data, compensate for process delays, analyze data, and diagnose dependencies and root causes. Wedge can be used widely at industrial plants; from site managers to process operators.
"The Wedge system has a lot of potential for our plant's performance improvement by making the analytics work easier. It also enables a completely different level of process data utilization with current resources. One of the gains we expect from this is decreased chemical usage per tonn Ni produced, which is good for both our economy and our environmental footprint," said Eirik Djuve, Process Metallurgist, Glencore Nikkelverk.
With customers in over 20 countries,  Glencore Nikkelverk is the first to deploy Trimble's Wedge in Norway.