Wärtsilä takes Wedge from land to the high seas. Digitalization offers a new perspective for the maintenance of ships, ferries, and power plants at Wärtsilä. A leading provider of lifecycle solutions for this market, Wärtsilä trusts in Trimble's process data analysis tool Wedge as it refines operations and takes them to the next level.
Wärtsilä provides service to remote power plants and ships
Customers with a Wärtsilä maintenance contract can receive personalized service via a remote connection to one of seven contract centers, all over the world, around the clock. Specialists at the contract center may be contacted by merchant vessels in the middle of an ocean or from a power plant deep in the woods. A remote connection to ships and power plants supplied by Wärtsilä is almost always possible.
"Usually ships need some support with problems related to the engine or its use. The chief engineer might not be sure how to proceed with solving the problem at hand. The contract center can provide expert assistance," says Erik Ristiluoma, General Manager for Operations & Maintenance Management at Wärtsilä.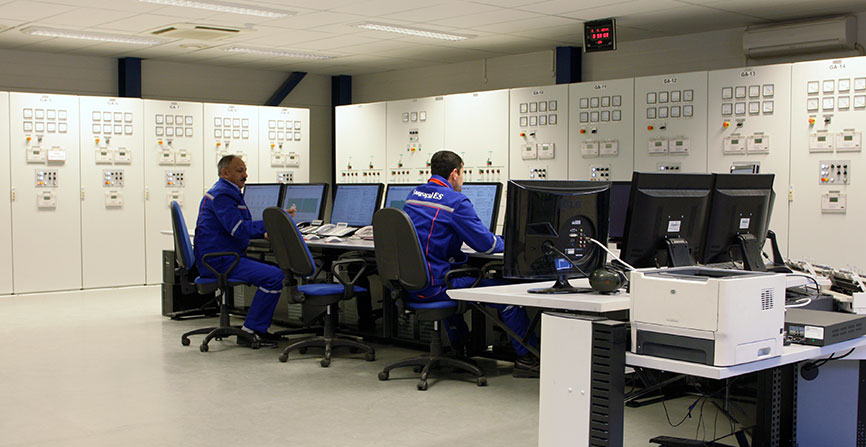 Wärtsilä has more than 700 long-term maintenance contracts, of which 230 are with power plants. Of these, Wärtsilä handles the operation of approximately a hundred itself. As for the marine and offshore sector, the company's customer base covers 470 ships, most of which are merchant vessels or cruise ships. The Wärtsilä products aboard these are all supported by contract centers, which focus on optimizing their operation and maintenance.
Optimization convenience with Wedge
Urgent problems demand quick solutions. When there is time to examine the situation in more detail and strive to optimize the functioning of the equipment, Wedge is the tool of choice.
Wärtsilä's maintenance contracts do not include fuel procurement; this is the client's responsibility. Wärtsilä wants to distinguish itself from the competition by integrating optimization of fuel consumption into the services provided, since fuel is usually the biggest expense item for the client.
"Optimizing operations at power plants and aboard ships is among the functions our clients are requesting."
"Optimizing operations at power plants and aboard ships is among the functions our clients are requesting more and more. Equipment that works energy-efficiently throughout its service life provides a solution that is financially and environmentally more sustainable. We put Wedge's analytics and reporting capabilities to use," Ristiluoma says.
Customized training
The pilot phase in implementation of Wedge began in fall 2016. All of Wärtsilä's contract centers sent designated employees for training. There were five training periods, in total: three in Finland and two in Dubai. Initial training covered Wedge's basic features, and subsequent periods delved more deeply into its various functions. Between training periods, the participants got practice in using the application in their day-to-day work. Experts from Trimble were available to answer questions throughout the training phase.
During the pilot project, we realized that Wedge is a great match for us as an equipment-optimization tool. At the same time, we have come up with some enhancement suggestions, and some improvements have already been implemented. Our goal is to deploy this tool for all contract centers, Ristiluoma adds.
Wedge provides data for analysis
Wärtsilä has deployed Wedge at its contract centers, not on ships or at power plants. The plan for the future is to increase the quantity of data collected and to use data analysis for optimizing the functioning of equipment.
"The contract centers will be analyzing data collected from both short and longer periods. With this development, we aim to optimize the usability and cost-efficiency of clients' equipment, Ristiluoma explains.
Want to learn more? Contact our sales team