Klabin expands its Wedge use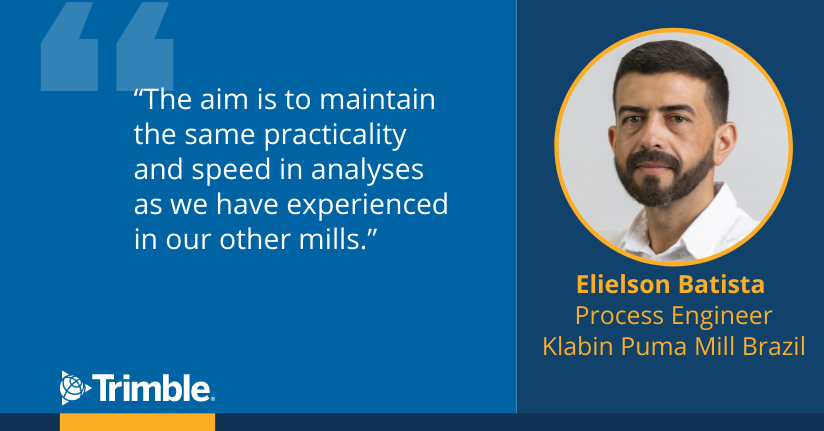 Klabin is expanding its Wedge use for its new mill site in Ortigueira, Brazil.
"The aim is to maintain the same practicality and speed in analyses as we have experienced in our other mills."
– Elielson Batista, Process Engineer, Klabin 
Klabin has been using Wedge since 2018. Features such as modeling, linear regressions, multivariate correlations with dynamic compensation of process delays have been in active use. Also, the flexibility to incorporate multiple databases in a single system has been valued. 
"Wedge has facilitated quick responses and speedier support for decision-making. It has been especially valuable for discovering disturbances and identifying opportunities to optimize our processes."
– Elielson Batista
The new Wedge deployment is part of the Puma II Project which is the biggest investment in Klabin's history.  Its operation is an important milestone in Klabin's expansion cycle, which reinforces its capacity for sustainable growth combined with technology.